AusDM 2006: Venue
AusDM 2006 will be held at the City campus of the University of Technology, Sydney.
Accommodation: Sydney has a wide range of accommodation available. Two convenient hotels are the Carlton Crest and the Mercure Sydney.
Venue: The UTS City Campus is close to Central train station. Detailed instructions on how to get to UTS City Campus are available from here
If you are driving or coming by taxi, the address is: UTS Building 10, 235 -253 Jones Street, Ultimo 2007.
Directions: UTS Building 10 is located in the "UTS Broadway" part of the campus (see the City Campus Overview Map below). UTS Building 10 has entrances from Jones Street and from Wattle Street (see the City Campus: UTS Broadway Map below).
City Campus Overview Map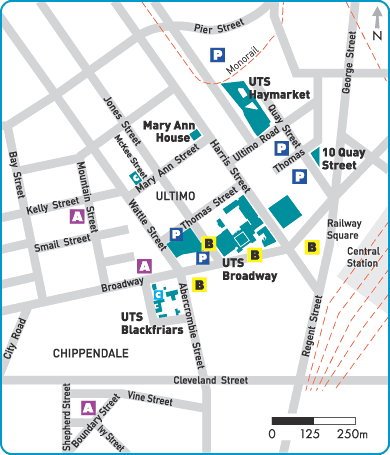 City Campus: UTS Broadway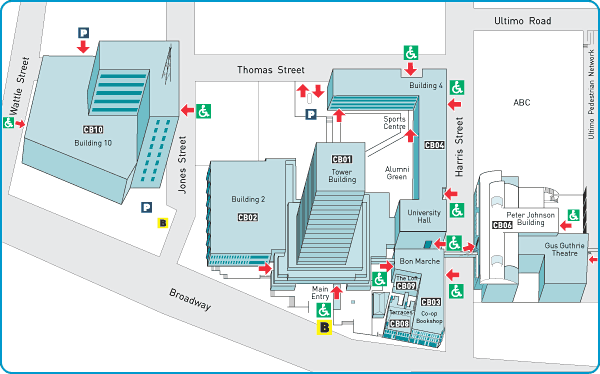 ---
Last modified: Sat Oct 21 15:29:52 EST 2006

Further information from Peter Christen, Paul Kennedy, or Jiuyong (John) Li.
---